Here's Why You Need A Web Development Agency for The Long Haul
Unless you're a software engineer yourself, you've probably already worked with a web developer to build or improve the website for your business. If you haven't, then it's only a matter of time. No matter what industry you're in, your clients are going to rely on your website to find your address, order products, or discover you exist in the first place.
If you find an agency you love and decide to work with them long-term, you'll ultimately save money, time and stress down the road. Here are 8 reasons why you should find a web development team you trust, and cultivate that partnership for years to come.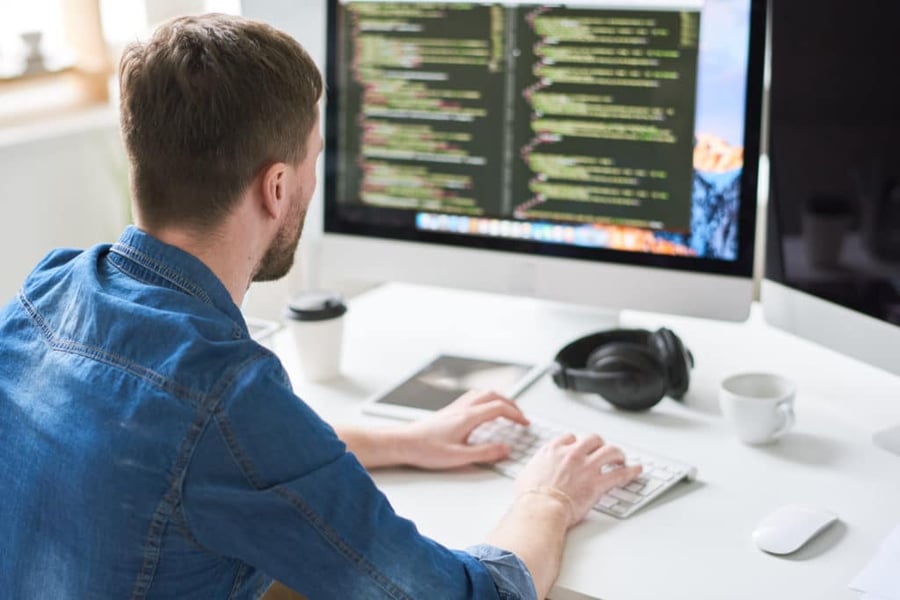 1. They'll gain a full understanding of your brand.
Once you work with a web development agency for more than a few months, they'll have a good understanding of your business model, goals, and website needs. When you're ready to upgrade your site or face bumps in the road, you'll want a partner by your side who already knows how you operate and can get the job done quickly.
2. You'll have a post-launch partner.
Your digital presence is one of the most important aspects of your brand. And your website should continue to grow and evolve as your business does.
Be sure to work with an agency that's willing to work with you after launch for additions or ongoing maintenance.
3. A long-term web development partnership adds to the expertise of your team.
If you decide to work with an agency long-term, the rest of your team will pick up valuable knowledge from working with them. Even if you also have an IT department internally, they'll benefit from having a trustworthy resource.
4. The right agency will keep up with new tech so you don't have to.
Security measures, Google algorithms and user trends are constantly changing – and they all have a huge impact on your site performance. The right web development team will go out of their way to stay on top of the latest tools and tech to make sure you're achieving the smoothest performance and highest ranking possible.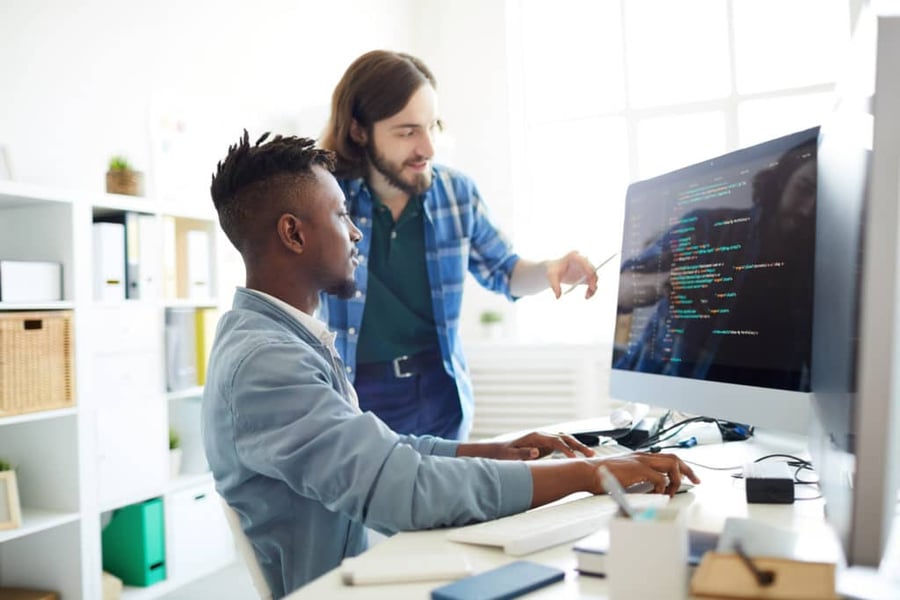 5. Get the data you need, when you need it.
Regardless what industry you're in, you need to know how your site is performing: how it's ranking compared to competitors, where your conversions are coming from, and which pages might be taking too long to load.
If you have an ongoing partnership with a reliable programming team, you'll be able to get exactly the information you need. And when there's a broken link or an issue in Google Analytics, you'll have someone to call who can figure out what caused the problem, and correct it.
6. Agencies benefit from working with a range of clients.
If you decide to work with a web development agency, you're getting years (maybe even decades) of experience. And because they work with multiple clients, they thrive on learning from other marketing strategies. They see first-hand what works and what doesn't.
By working with the same team over the course of a year or more, you'll benefit from all that knowledge as you build out your website.
7. They'll see the big picture.
When you hire someone for a one-off project, they have one goal in mind: to meet the needs of that project quickly and effectively.
If you make it clear that you'll be working with them long-term, they'll be much more likely to invest their time, expertise and resources into researching your business, competition, site performance and customer preferences. They'll make sure you're positioned to capture as much traffic and conversions as possible by looking at every aspect of your business model.
8. You'll know who you're working with.
You pour a massive amount of your valuable time and cash into supporting your business and website. And you'll feel much more comfortable if you actually know and trust the people responsible for your site performance.
You could wait until you need a web developer to complete a specific project, and hunt for the cheapest quote. Every time, you'll end up working with someone different – which means you're taking a gamble on the finished product.
Instead, invest into a team that you know will do the job right, every time. And as you work with them over time, you'll get to know their values and work ethic. It'll ultimately save you lots of headaches down the line.