Case Study
Monocle Health
Monocle Health is a data platform that objectively ranks every US doctor, hospital, and ambulatory surgery center on price, efficiency, and quality. Using multiple, independent sources, Monocle is the premier source for credible, independent data on the US healthcare system.
Our Client
Monocle Health
What We Did
Back-end data platform
TECH WE USED
AWS, Laravel
01.
Built a custom data processing engine in Laravel.
02.
Created custom API integrations to intake incoming data.
03.
Architected a flexible user interface to house algorithm results.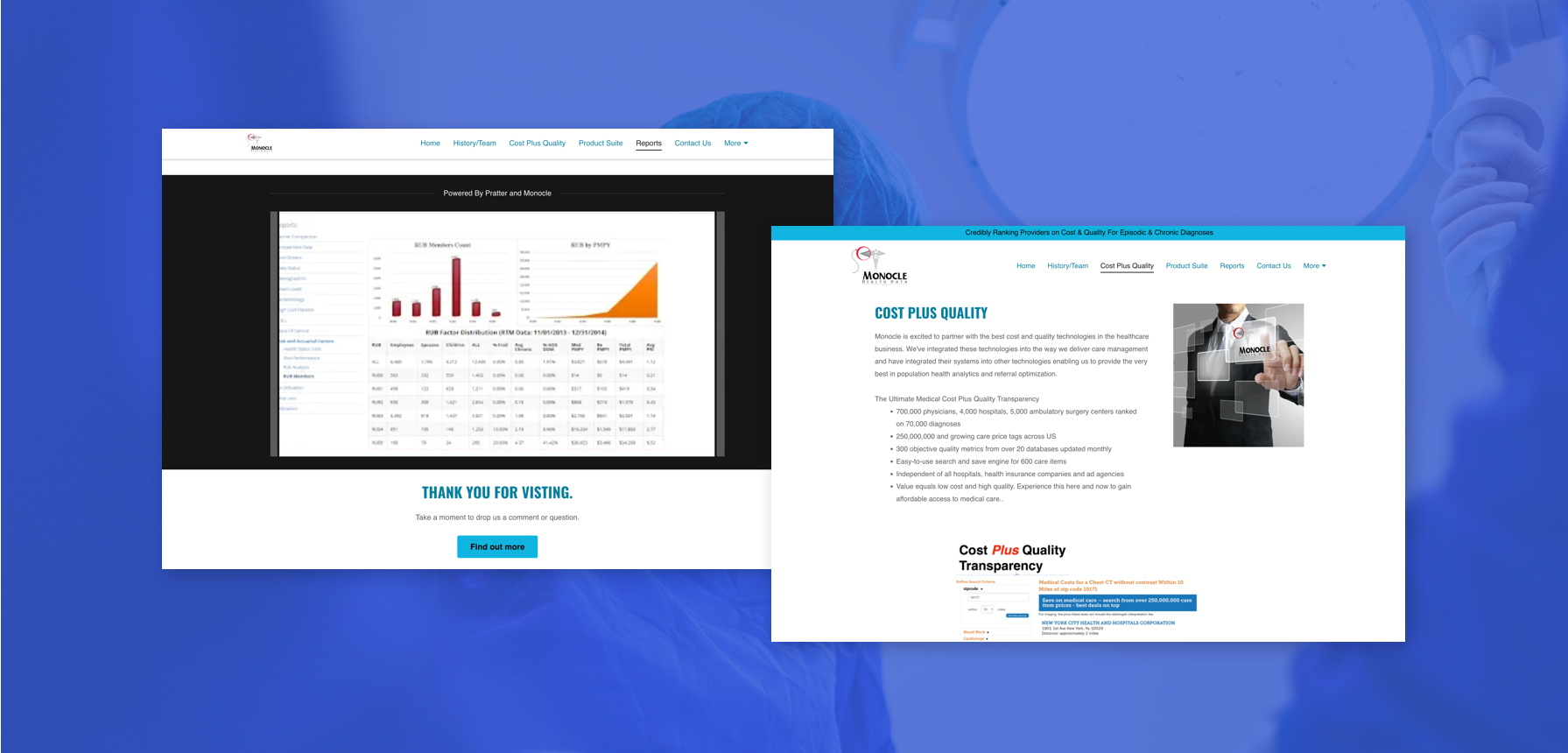 Problem
Monocle Heath was in search of a competent and trustworthy agency that could quickly grasp the long term vision of their project. Their goal was to create a sophisticated platform that would enable the team to manage massive amounts of data and run it through a proprietary ranking algorithm. Previously, Monocle worked with a number of other development agencies but couldn't find a team that met their exacting standards for their flagship product.
Solution
Monocle Health partnered with Studio12 to architect and execute their new data platform. The first phase of the project was to build a new engine in Laravel that powered the Monocle platform. The engine integrated with multiple APIs and calculated the quality and efficiency of incoming data, then outputted the result directly within the user interface. The Studio12 team also requisitioned a new server to handle the heavy data processing jobs necessary for the algorithm to function.

The result was a powerful and flexible data platform that brought Monocle's vision to life and provided never before seen data on the healthcare industry.
Testimonial
"Before working with Studio12, we worked with over half a dozen IT firms that couldn't deliver my vision for the product. I finally found Studio12, and they were able to adapt to my requirements and be flexible enough to deliver the quality measures I asked for."
Founder & CEO, Monocle Health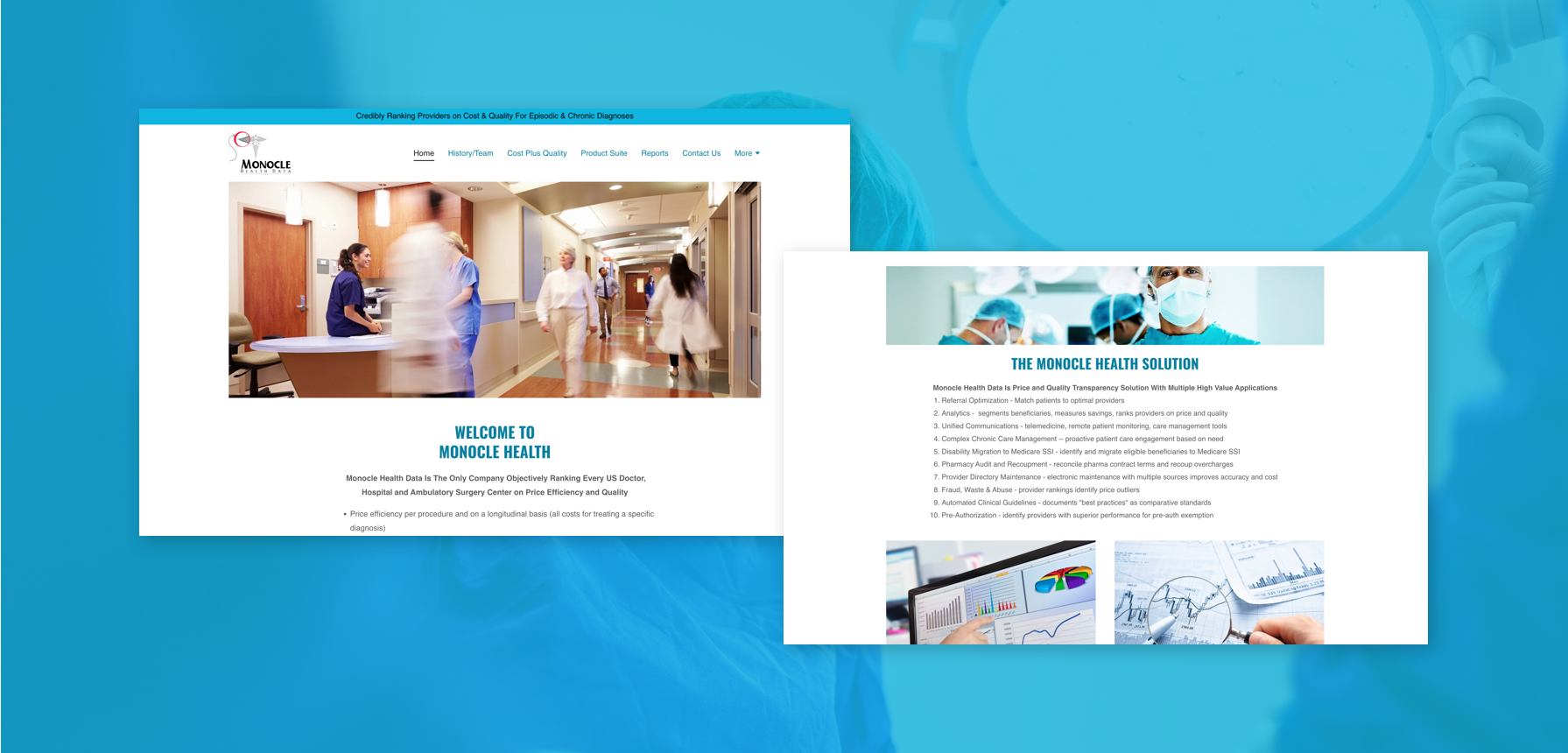 Ready to chat?
Get in touch
Tell us a bit about your company and your needs and we'll be in touch to set up a time to connect. Questions in the meantime? Give us a call: 805-876-4756